Dr. Kyoim Yun
---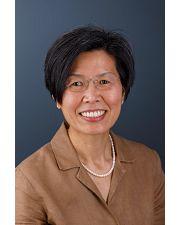 Associate Professor
Ph.D. Indiana University 2007
Contact Info
Wescoe Hall, 2100
1445 Jayhawk Blvd
Lawrence, KS 66045
---
Biography
—
Kyoim Yun (PhD) is associate professor in the Department of East Asian Languages and Cultures at the University of Kansas. An award-winning teacher and advisor, she has been developing the university's Korean Studies program since 2007. Her research has led to published articles in the Journal of Korean Studies, Journal of Shamanic Practice, Journal of Folklore Research,Journal of American Folklore, and Journal of Ritual Studies. She also served as guest editor for the special issue of Folklore Forum on Folklore of East Asia. Her book The Shaman's Wages: Trading in Ritual on Cheju Island was published by the University of Washington Press with the generous support of the Association of Asian Studies book subvention and Korea University's International Center for Korean Studies Publication Grant. She has been working on new ethnographic research on the role of Korean Buddhism in promoting hope and optimism among the laity in the context of the prevailing therapeutic ethos in post high-growth South Korea.  
Recent and Selected Publications
"Spiritual Entrepreneurship: Negotiating the Ritual Marketplace on Contemporary Cheju Island, South Korea." Journal of Ritual Studies Vol. 30, No. 2 (2016): 53-65.
"The Economic Imperative of UNESCO Recognition: A South Korean Shamanic Ritual." Journal of Folklore Research. Vol. 52, No. 2/3 (2015): 181-198. Reprinted in Michael Foster and Lisa Gilman, eds. UNESCO on the Ground: Local Perspectives on Intangible Cultural Heritage Policy. Bloomington, IN: Indiana University Press. 2015.
"Negotiating a Korean National Myth: Dialogic Interplay and Entextualization in an Ethnographic Encounter." Journal of American Folklore. Vol. 124, No. 494 (2011): 295-316.
"The 2002 World Cup and a Local Festival in Cheju: Global Dreams and the Commodification of Shamanism." Journal of Korean Studies 11.1 (2006): 7-39.
"Research on Verbal Art in the United States: The Performance-centered Approach and the Ethnography of Oral Poetics." Journal of Korean Oral Literature 15.2 (2002): 249-82. In Korean.
Recent Courses Taught
Korean Culture: An Anthropological Perspective
Popular Cultures of East Asia
Colonial Korea
Post-colonial Korea
Intermediate Korean I
Elementary Korean I and II
Areas of Interest 
Happiness, therapeutic ethos, meditation and mental health
Korean anthropology/ folklore/ history
Rituals/ festivals
Tourism
Heritage studies
Regional/national identity issues
Performance studies
Popular culture
Ethnographic methodology and writing
Research
—
For additional information about Professor Yun's research, please consult KU ScholarWorks.